205 N. 2nd Street, Wrightsville, PA 17368
(717) 252-1302
Worship: 10:00am | Sunday School: 11:15am - 12:00pm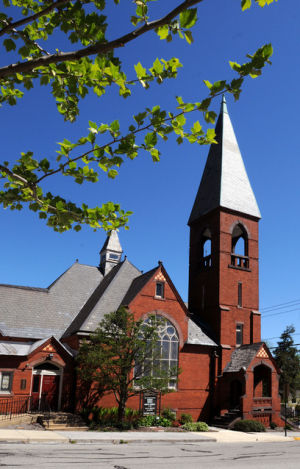 As a congregation, the Presbyterian's in Wrightsville date from May 8, 1828. For ten years prior to this the Presbyterian's met informally in Wrightsville in what was known as "The Union Church".
From 1838 to 1847 the congregation worshiped in "The Old Brick Meeting House". The church was incorporated on March 17, 1845 as "The Presbyterian Church in the Borough of Wrightsville, York County, Pennsylvania", and in 1847 a lot was purchased at the corner of Second and Locust Streets. This location is where the church's first structure was built.
Under the leadership of Rev. George Bell, the congregation first worshiped in the "Lecture Room" after the structure was completed on April 28, 1885. In November of 1903 the first and present organ was installed in the sanctuary.
The longest ministry of this congregation was that of Rev. Nathaniel Chestnut who served the church from June 24, 1914 until his death on June 11, 1933. His leadership marked the largest period of growth in membership, peaking at 166 members in 1924.